Day 1:


Welcome to land of Pharaohs… you will be met & assisted for the transfer to your hotel for overnight.



Overnight: Hotel in Cairo
Meals: X


Day 2:


Visit to the Pyramids and Sphinx at Giza Plateau.

Time for freshen up & having a new type of trips by sleeper train to Aswan.

Overnight: On board sleeper train Cairo-Aswan
Meals: Breakfast & dinner



Day 3:
Arrival Aswan or "Swenette" as known in ancient Egypt, today have a marvelous tour to the Aswan High Dam and a trip by boat to Agilika Island to visit the Temple of Phila.

You will have enough time to visit the souq "Markets" or perhaps you would like to spend fee time by the swimming pool.

Overnight: Hotel in Aswan
Meals: Breakfast
Days 4 - 5:
Nile felucca in Aswan, this afternoon, we board Nile felucca for a 2 nights cruise upstream towards Kom Ombo. Will have a stops en route at local villages & the waterside Temple of Kom Ombo.
Overnight: 2 nights felucca (adventure style)
Meals: Breakfast, lunch & dinner.

Day 6:
Disembark, at Kom Ombo travel to visit the Temple of Horus in Edfu.
Enough time to relax at our hotel and spend the evening your way or perhabs you can enjoy an optional visit to the Temple of Luxor by night by traditional horse and carriage.
Overnight: At hotel in Luxor
Meals: Breakfast
Day 7:
Would you like to try an excursion over Luxor ? you can join the hot air ballooning trip, before crossing to the West Bank, you will see is the imposing Colossi of Memnon.
Later on we enjoy a guided tour of the Valleys of the Kings and Queen Hatchepsut.
Pay a visit to the Temple of Karnak and after having time for freshen up, we return to Cairo by Sleeper train.
Overnight: On board sleeper train Luxor-Cairo
Meals: Breakfast & dinner.
Day 8:
Arrival and time to visit the marvelous Egyptian Museum, if you are interested to know the secrets of mummification; here is quite the time & place.... as an optional you can visit the Mummies Room watch & listen to the whole story...
Rest of the day free at leisure
Overnight: At hotel in Cairo
Meals: Breakfast

Days 9 - 11:
Our voyage is not over yet!...today we travel to Dahab, where you can pick up one of theses activities may be all of them...having an excursion to the Blue Hole, climbing Mt. Sinai and watching St Katherine's Monastery, having a very "BEDOUIN" dinner by the star light
Overnight: At hotel in Dahab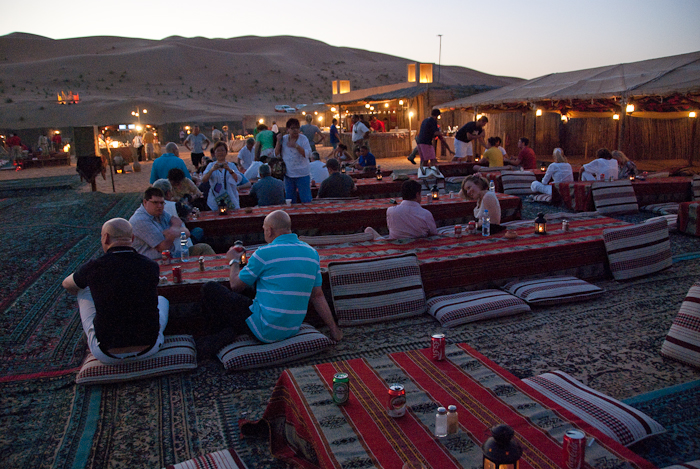 Meals: Breakfast


Day 12:
Morning transfer to Taba/Nuweiba to take a private ferry crossing to Aqaba in Jordan.
From Aqaba we originate an included excursion to the Dead Sea for lunch and a swim.
Onward we explore Mt. Nebo you can enjoy as well an excellent views of the Jordan River Valley, the northern shore of the Dead Sea, Jericho and on clear days Jerusalem.
Travel onto the bustling market town of Madaba.
Overnight: At hotel in Madaba
Meals: Breakfast & lunch


Day 12:
Explore Christian Madaba this morning before noon time transfer to Petra. The late afternoon offers free time. Choose to explore the town on foot, stop off at a cafe for a cup of rich dark Arabian coffee, browse the village shops, pop into the 'Made in Jordan' store for quality handmade items or simply spend the afternoon relaxing by the pool.
Tonight, it may be possible to take a candlelit walk through the Souq by attending the 'Petra by Night' excursion.
Overnight: At hotel in Petra
Meals: Breakfast


Day 14:
Today we will explore the ancient Nabatean tombs and the Roman rock-carved streets lined with temples, royal tombs, staircases, arched gates and public buildings. There is also a gigantic amphitheatre originally built to house 3000 spectators, though the Romans increased capacity to a whopping 7000.
After the guided tour, you're free to head off and further explore, haggle for a horse and chariot or just relax...
Rest of the day fee at leisure or may be you would like to test your
Free evening or why not test your cooking skills in the Petra Kitchen!!! you can try it as an option
Overnight: At hotel in Petra
Meals: Breakfast


Day 15:
Time to the 4x4 jeep safari Petra - Wadi Rum. A free morning in Petra to further explore independently or with your guide. If following in the footsteps of our guide we enter the Nabataean city via the 'secret road' of al-Madras, and visit the High Place of Sacrifice for a panoramic view of the ancient city centre.

This afternoon, we depart Petra to Wadi Rum. An enormous, silent landscape of ancient riverbeds, pastel colored stretches of sandy desert and marvelous rock formations known as "Jebels", dating from when time began that rise from the desert floor, Wadi Rum is our base for an exciting 4 x 4 desert safari.
We'll jump aboard open-top 4 x 4s for our sunny & sandy adventure into Jordan's wilderness. Tonight, we will enjoy an included Bedouin dinner and bed down in our permanent tents surrounded by a galaxy of twinkling stars and the striking desert landscape.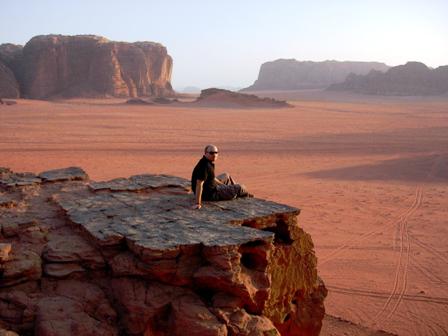 Overnight: Camping at Wadi Rum
Meals: Breakfast & dinner
Day 16:
"Free time; depends upon ferry boat departure time", later on we drive to Aqaba to cross the Gulf of Aqaba once again by private ferry and travel by road to Cairo.
Overnight: Hotel in Cairo
Meals: Breakfast

Day 17:
After breakfast an included transfer to Cairo international airport, pack up the most wonderful memories while on your way home...
Have a safe trip!!!!!!