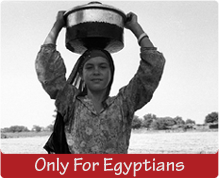 Having your own idea of your dream vacation!!

YES you are on the right side...

As Tailor made Specialists our first advice is to CLICK HERE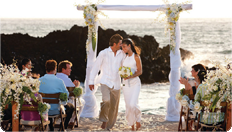 Have you ever dreamt of having your wedding plan at the Pyramids Plateau?
Let your dreams come true ...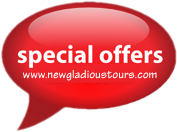 Day Tour


| | |
| --- | --- |
| Travel to Cairo Egypt and explore the beauty of Cairo tourist attractions and sightseeing tours including Cairo day trips to Pyramids, Cairo excursions to must see sights and Cairo daily trips to Luxor by air, Cairo to Alexandria by road, Cairo to desert safari excursions to White Desert. | |

Day Tour to Abu Simbel from Aswan by Plane every Friday
You will enjoy visiting the two temples of Abu Simbel, in their unique style they are considered the masterpieces of ancient Egypt.




Hurghada Excursions and Day Tours

Hurghada Excursions and Hurghada Day Tours: Sun, sea and sand are the perfect words to describe Hurghada one of the best spots in Egypt for swimming, snorkeling, diving, fishing or just relaxing.




Luxor Tours and excursions

Luxor Excursions and Sightseeing to witness the glory of the pharaohs and many other options. Luxor tours to different destinations allover Egypt is daily to have the best vacation in Egypt ever.




| | |
| --- | --- |
| Cairo Tours, Pyramids excursions, Cairo sightseeing from Sharm El Sheikh by flight. Discover the exquisite Pyramids of Cheops, Chephren and Mykerinus, the Sphinx the head of a pharaoh with a lion's body, which dates back to the reign of Chephren, and the Valley Temple. | |